Porn Co. -- We're Not Afraid of Ashton Kutcher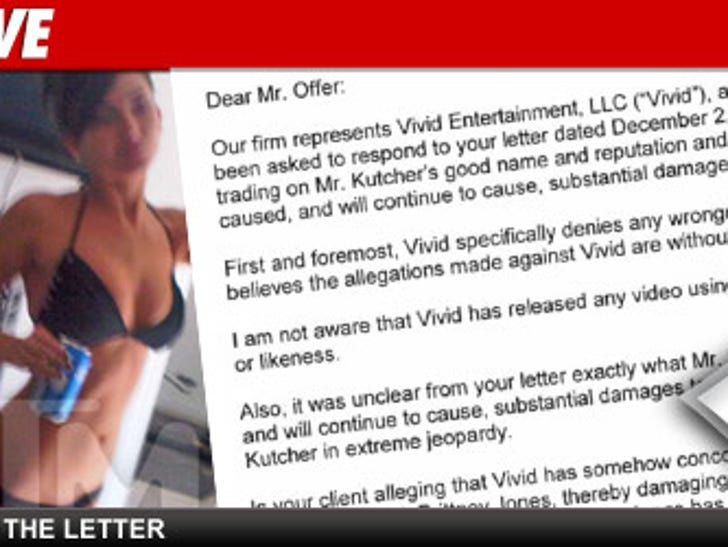 Ashton Kutcher's legal threats didn't scare the XXX company planning to release a sex tape featuring a woman who claims she slept with the actor -- in fact, the porn co. is totally blowing him off.
As TMZ first reported, Ashton threatened legal war last week -- claiming Vivid Entertainment was exploiting his good name to peddle Brittney Jones' sex tape ... and he'd unleash hell on them if they continued to associate him with it.
Now, Vivid Entertainment fired off their own letter -- claiming it ain't their fault if Ashton's reputation takes a beating over his alleged relationship with Brittney Jones ... because they didn't start that rumor ... in fact, it's old news.
In the letter, Vivid denies any wrongdoing whatsoever -- calling Ashton's legal chest-puffing completely "without merit."
Ball's in Ashton's court now.