Ashton Kutcher -- Legal Threats Over Sex Tape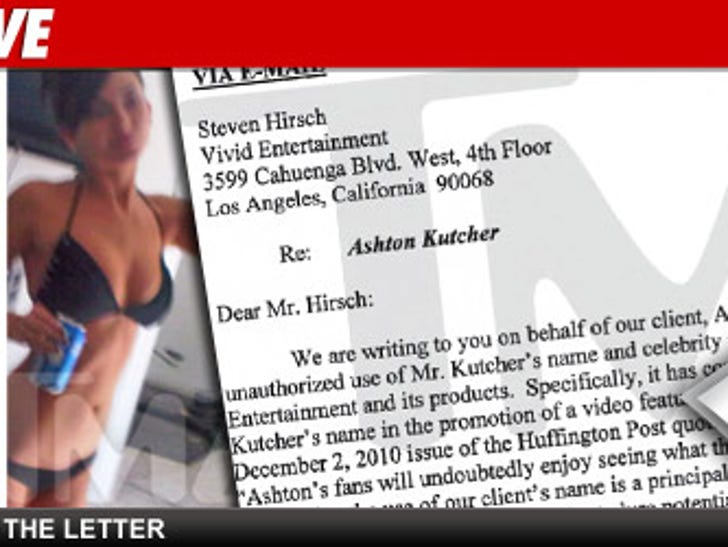 Ashton Kutcher is furious over the release of a new sex tape featuring his self-alleged mistress Brittney Jones -- claiming the company behind the flick is illegally using his name to push the porn.
Ashton's lawyers have fired off a letter to Vivid Entertainment -- claiming they're specifically pissed over a press release for the video, which says, "Ashton's fans will undoubtedly enjoy seeing what the star himself may have experienced."
In the legal letter, Ashton's lawyers claim Vivid is infringing on the actor's "marketable celebrity identity value" -- and promise they will unleash a legal nightmare against Vivid unless they stop associating his name with the Brittney Jones sex tape.
TMZ spoke with Vivid head honcho Steve Hirsch who tells us, "We received the letter late this afternoon and I immediately forwarded it to my attorney. We will respond accordingly."