Justin Bieber and Selena Gomez Photos
Bieber & Selena Gomez
The Pancake Date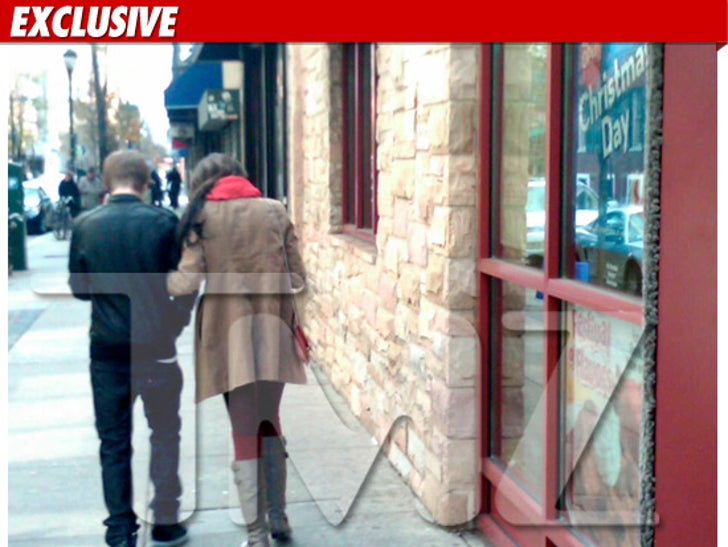 Here's a breakfast combo for ya -- Justin Bieber and Selena Gomez leaving the International House of Pancakes yesterday ... ARM-IN-FRICKIN-ARM!!!
The two international pop stars sat down for breakfast yesterday in Philadelphia .... hours before they were scheduled to perform at the Q102 Jingle Ball.
According to the good folks at IHOP ... Biebs, 16, and Gomez, 18, HELD HANDS inside the restaurant ... and looked "cuddly" while sitting on the same side of a booth.
Nothing says "romance" like a Rooty Tooty Fresh and Fruity.