Ronni Chasen's Death Certificate -- 'Shot By Another'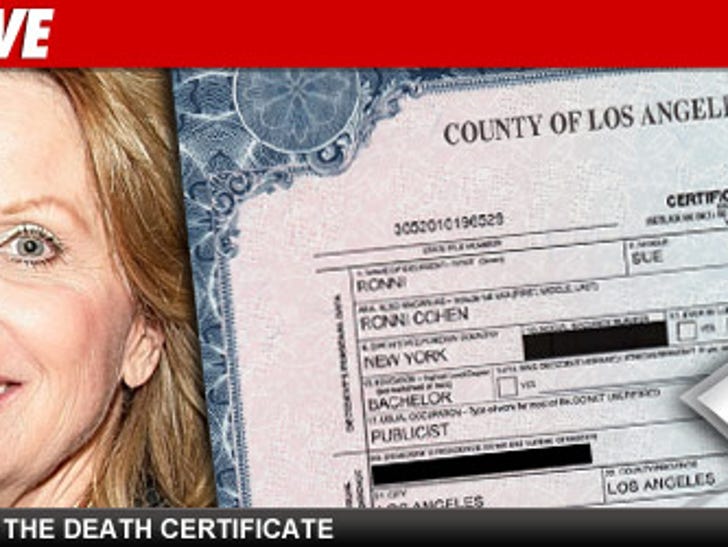 TMZ has obtained Ronni Chasen's death certificate -- which states the Hollywood publicist died from "multiple gunshot wounds" after she was "shot by another" in Beverly Hills last month.
As we previously reported, investigators believe Chasen's death was a "random act of violence" in a robbery gone bad.
Cops believe the shooter was a man named Harold Smith -- who shot himself in his Hollywood apartment building ... allegedly using the same gun he used to murder Chasen.