Dog Chapman -- I'm Coming for Ya, Randy Quaid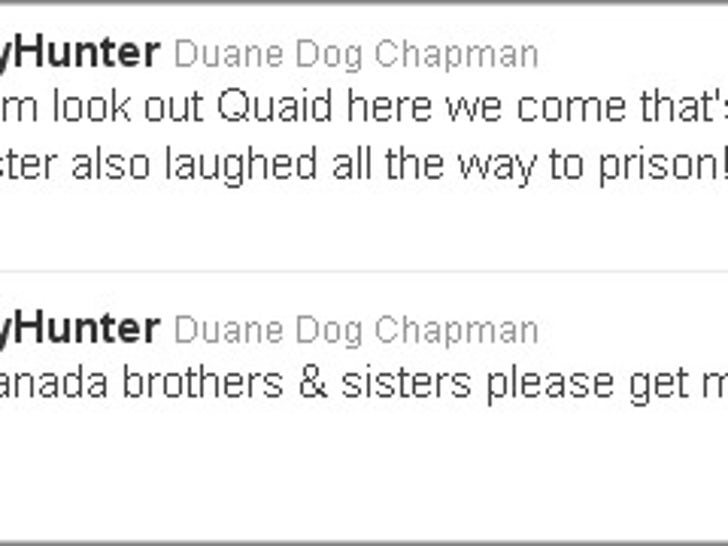 Duane "Dog" Chapman is focusing his bounty hunting skills on Randy Quaid -- and we know this ... because he said so on Twitter. Goodbye, element of surprise!
Dog made similar proclamations a few months back when he was a guest on "Lopez Tonight." He eventually decided against pursuing Randy and wife Evi.
The Quaids have been hanging out north of the border lately. They've had warrants issued for their arrest several times this year, stemming from a case in Santa Barbara where the Quaids are accused of burglary after they were found allegedly living in a home illegally.