Cover-Up Alleged in Food Network Host's Plea Bargain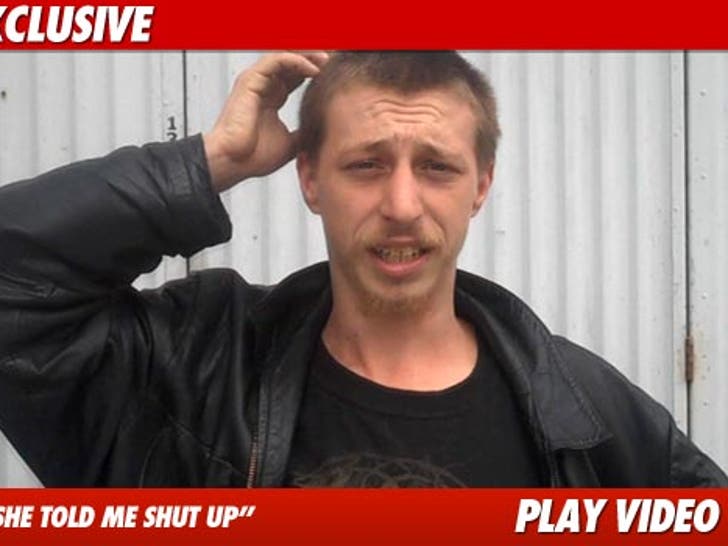 One of the key witnesses in the attempted murder case involving former Food Network host Juan-Carlos Cruz tells TMZ the prosecutor in the case engaged in a cover-up ... and Cruz' lawyer says it may be "an outright obstruction of justice."
Shane Ickenroth -- one of the three homeless men who Cruz paid to kill his wife -- tells TMZ he called the prosecutor, Simone Shay, last August to tell her bad news about the two other homeless witnesses -- Big Dave had died of cancer, and Little Dave (aka Dave Carrington) had been arrested in California and extradited to Colorado for felony sexual assault with physical force.
Ickenroth says Shay told him, "Don't say anything about it. It could still mess up the case while it was going on."
Cruz cut a deal with the prosecutor and pled no contest to solicitation of murder and was sentenced Monday to 9 years in prison.
TMZ contacted Cruz' lawyer, Shawn Chapman Holley, who told us the prosecutor never informed her about Big or Little Dave.
Ickenroth says one of the detectives in the case also told him to keep quiet about the two Daves.
And, Ickenroth says, he showed up several times in court but the prosecutor put him in a private room in the courthouse so no one could speak with him.
Prosecutor Simone Shay tells TMZ, "I did not tell him not to speak to anyone." Shay adds, "The two witnesses not being around would not damage the case so it is not as if it were important."
Shay would not comment as to why she never told Cruz' lawyer about the two Daves.
Shay's supervisor, Head Deputy District Attorney John Lynch, tells TMZ ... "There was plenty of other evidence to score a conviction, including a videotaped confession and wiretaps."
Lynch added, "She did not have to tell Shawn [Chapman Holley]." But Lynch did say, "If I am negotiating with a defense attorney I would have mentioned it."
Holley is indignant, telling TMZ, "If these allegations are true, then the conduct of Ms. Shay and the Santa Monica Police Department is outrageous, unethical and highly improper -- if not an outright obstruction of justice."
Holley goes on: "For Ms. Shay to suggest that the two primary witnesses in the case are 'not important' would be laughable, if it weren't so dishonest."