Eva Longoria BBQs It with Tony Parker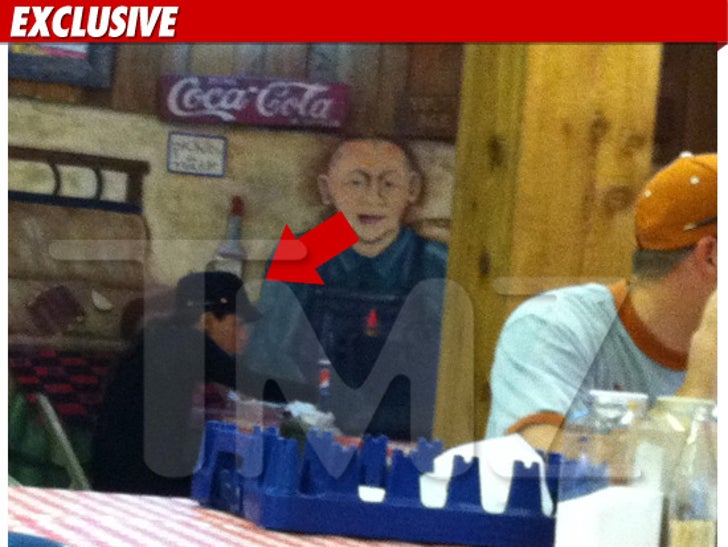 Eva Longoria flew a few thousand miles to be with Tony Parker yesterday, dining on good ol' Texas BBQ.
The picture shows Eva -- dressed in black and wearing a black hat -- at Rudy's Country Store and Bar-B-Q, just north of San Antonio. Tony is behind the pillar.
Sources connected with the couple tell TMZ Eva flew to Texas to spend time with Tony. We're told it was all very friendly. The restaurant -- actually it's a gas station with a BBQ pit out back -- is a couple of miles from the huge house that Tony and Eva recently built.
The divorce is still on, but one source connected with the couple says not to rule out the chance for a reconciliation.