Tony Parker Files for Divorce -- Read the Docs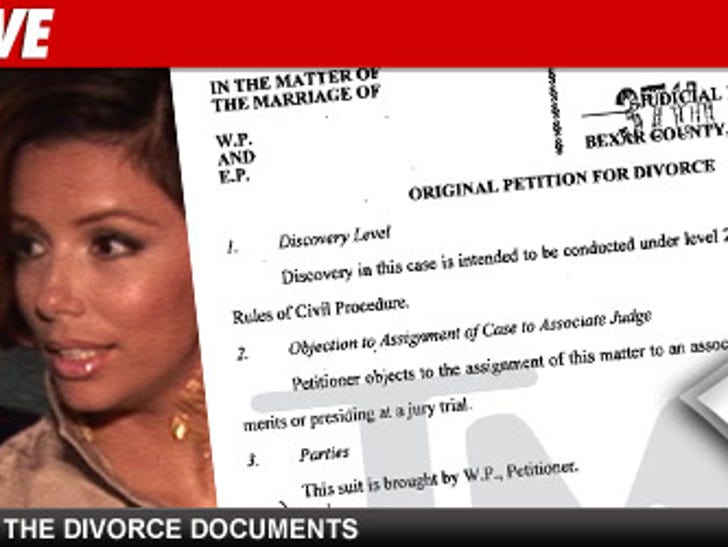 The documents, which were stamped at the court in Texas on Friday, were filed using initials only. Unlike Eva's docs, there is no mention of a prenup.
It is unclear how lawyers for Eva and Tony will work things out -- namely, where they get divorced ... San Antonio or Los Angeles.