Tony Parker Files for Divorce In Texas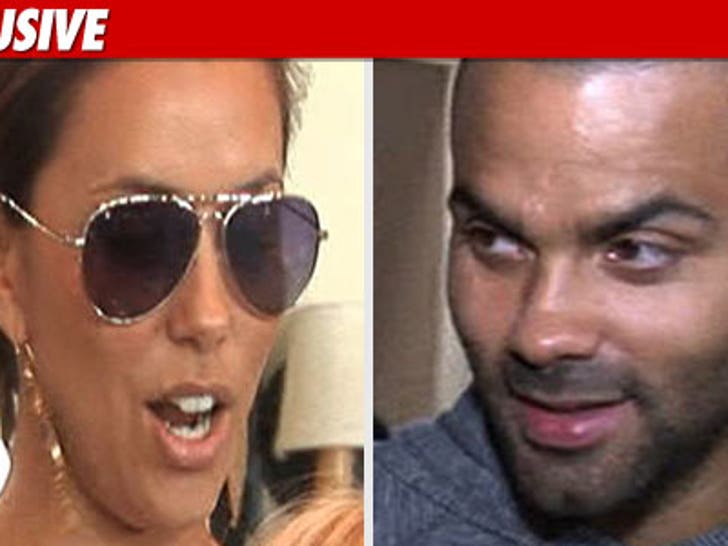 Tony Parker has filed his own divorce petition against Eva Longoria in Texas, TMZ has learned, and it has all the markings of a legal battle.
Tony's divorce petition was filed in Bexar County, Texas. The stamp shows today's date. Sources connected with Tony confirm a document was filed.
Eva filed for divorce earlier in the week in Los Angeles, CA., setting up a legal battle over where the case will be heard. Texas divorces can be handled quickly -- in as little as 60 days.
According to the petition, which was filed by initials -- W.P and E.P. -- Tony states the reason for the divorce: "The marriage has become insupportable because of discord or conflict of personalities between Petitioner and Respondent that destroys the legitimate ends of the marriage relationships and prevents any reasonable expectation of reconciliation."
Here's what's interesting ... As we first reported, the couple signed a prenup, but in Tony's petition he makes no mention of it. To the contrary, he writes, "Petitioner believes Petitioner and Respondent will enter into an agreement for the division of their estate." Since they've already signed a prenup, the word "will" is curious.
Tony's petition also states, "Petitioner owns certain separate property that is not part of the community estate of the parties ..."
Tony's lawyer did not return our call. And no comment so far from Eva's camp. And how's this for a twist ...Tony is being represented by attorney Richard Orsinger, the same lawyer who is repping Brent Barry, whose wife was allegedly sexting Tony.