Brent Barry's Divorce Docs: Insight On Eva's Divorce?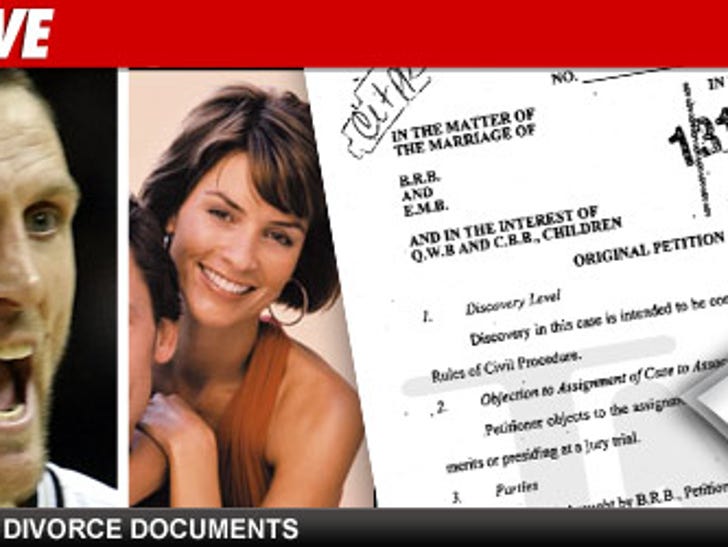 TMZ has obtained the divorce documents filed by Tony Parker's ex-teammate Brent Barry -- the man whose wife is at the center of Eva Longoria's divorce.
According to the docs, filed on October 29 in Bexar County, Texas, Brent says, "The marriage has become insupportable because of discord or conflict of personalities ..."
Brent's wife, Erin Barry, was allegedly sexting Tony Parker multiple times and that is what triggered the breakup of Tony's marriage to Eva. As we already reported, Tony's people deny he ever had a physical relationship with Erin.