Angelina from 'Jersey' -- Destined for Oblivion
Angelina from 'Jersey'
Destined for Oblivion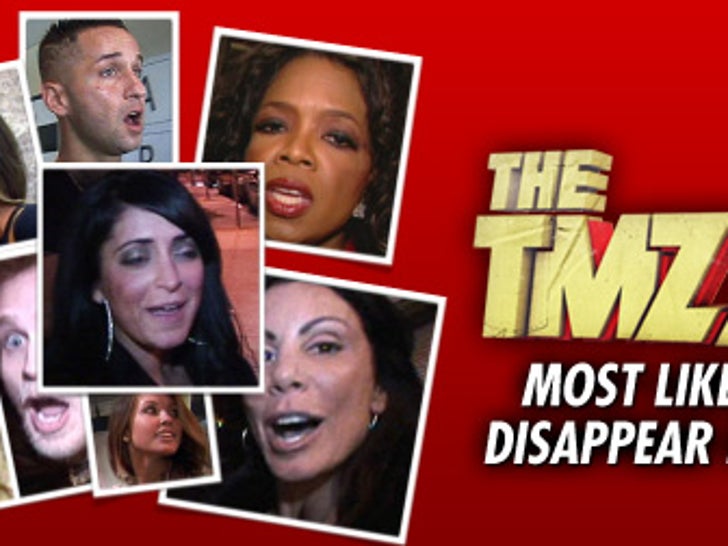 Angelina from "Jersey Shore" is locked in an epic battle with Heidi Montag and Spencer Pratt -- and the loser may never be heard from again.
Angie and Speidi have each locked down 16% of the vote -- but with a week to go ... even Oprah has a chance to come from behind .. even though she's only raked in 2%.
Voting is open until December 31 and the winners will be announced on TMZ TV the week of January 3. Hurry up and cast your vote!!!