Faye Dunaway -- I Fell & Busted My Ass at the Gym
Faye Dunaway
I Fell & Busted My Ass at the Gym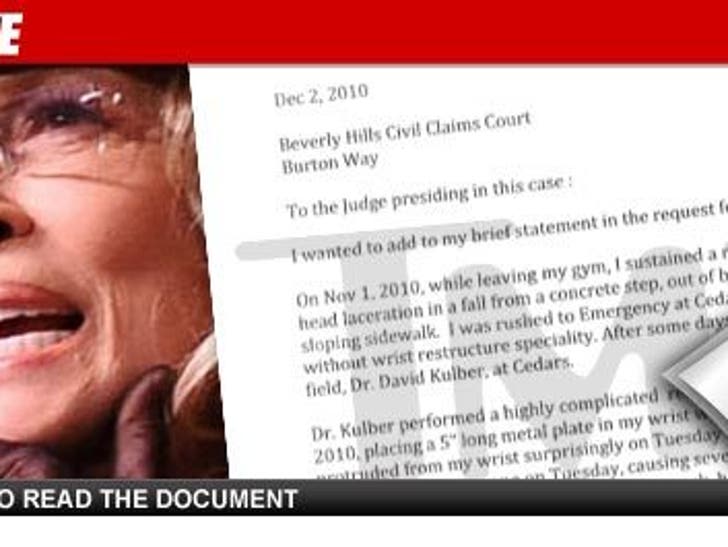 Faye Dunaway suffered a broken wrist and head laceration after taking a serious tumble outside her gym in L.A. recently -- and now the injuries are holding up a $5,000 legal battle with an ex-employee.
Faye sent a letter to the judge earlier this month because of her fragile condition, begging to postpone a hearing set in her case against John Paul Horstmann -- a film editor who claims the actress stiffed him out of $5,780 for three weeks of work.
Faye claims Horstmann's allegations are "spurious" and "without merit" -- but because of several post-surgery complications, including a metal plate that had to be implanted in her wrist ... she couldn't make her case in court on time ... and wanted the date pushed back to the end of January 2011.
Worked out too -- because the original December 3 court date has since been postponed until January 28.
Faye claims she's still trying to build her defense ... while holed up in bed.