Dunaway's Landlord -- Faye Won't Pay!
Dunaway's Landlord
Faye Won't Pay!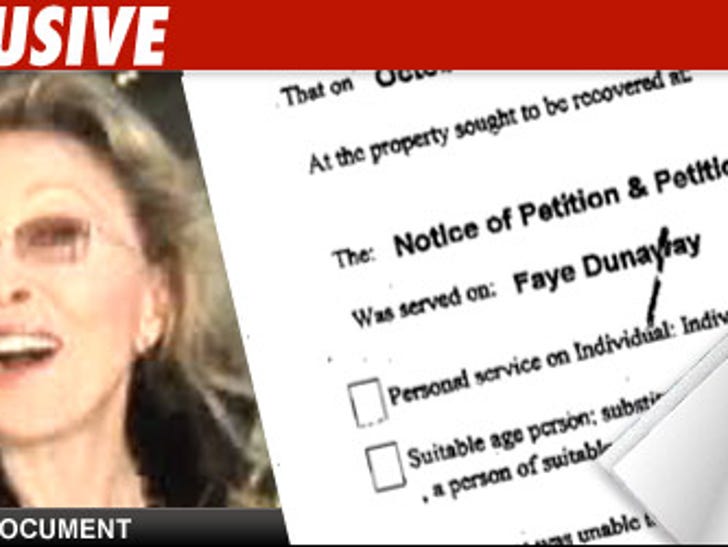 The only thing outstanding about Faye Dunaway as a tenant is the balance she allegedly owes her NYC landlord -- and if she doesn't pay up, they want her out.
According to the landlord, the Oscar winning actress owes $1,920.85 in back rent -- and we've learned Vanderleigh Properties has filed a notice of non-payment in New York County Civil Court to get it back.
We're told the last notice was posted on her door on October 23rd and it's still there. The lawyer for the landlord tells us Faye has been late with payments in the past and they're currently taking steps towards eviction.
Calls to Dunaway's reps were not returned.