Barack Obama -- In a Losing Battle with Snooki
Barack Obama
In a Losing Battle
with Snooki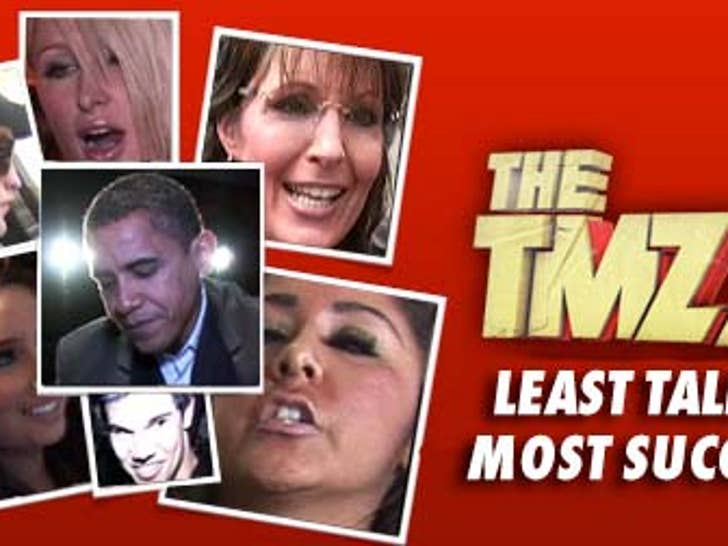 President Barack Obama is on the verge of defeat ... thanks to Snooki and Paris Hilton ... in the 2010 TMZZY Awards battle for "Least Talented, Most Successful."
Obama is getting his butt kicked by both ladies ... especially Snooks ... who's leading the competition with 18% of the vote ... followed by Paris, Bristol Palin ... and her mom Sarah Palin ... who's already locked up 11%.
Voting is open until December 31 and the winners will be announced on TMZ TV the week of January 3. Hurry up and cast your vote!!!