Security Video Shows Alleged Mayweather Aftermath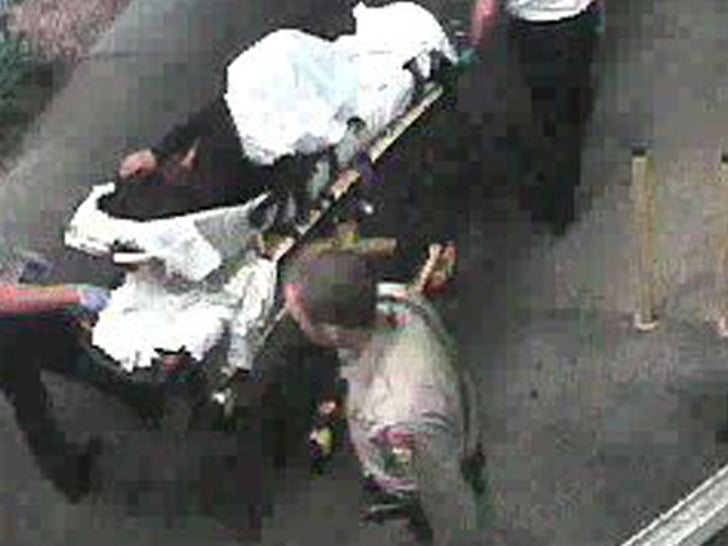 TMZ has obtained surveillance video taken the night Floyd Mayweather Jr. allegedly roughed up his baby mama, Josie Harris -- showing Harris being wheeled off on a stretcher after seeking refuge in a security guard station.
As TMZ first reported, Mayweather allegedly blew up at Harris after he learned Harris was seeing an NBA player -- CJ Watson of the Chicago Bulls. The police report from that night details how Mayweather's kids escaped the house and ran to a nearby guard station -- and in the video, you can see all three kids entering the station.
Police cars can be seen pulling up and, about 15 minutes later, Harris can be seen being taken out on a stretcher as she clutches her head.
Mayweather was hit with eight charges from the incident and ordered to stay away from Harris and the kids. He is due back in court January 24.