Gloria Allred -- Don't Prosecute the 'Bachelor' Chick!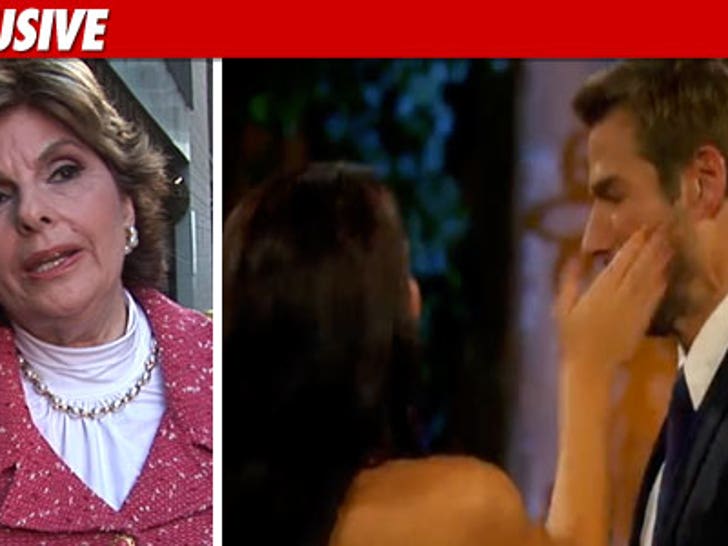 Gloria Allred just told TMZ ... she doesn't believe the woman who slapped "Bachelor" Brad Womack should be prosecuted for criminal battery.
Gloria says the slap is different from the Amber Portwood case. She says the Amber situation involved "multiple violent and physical fights in the presence of their baby daughter." Gloria calls Chantal O'Brien's slap "an isolated instance" with no significant injuries.
But how 'bout this ... Mel Gibson is being investigated for a self-admitted isolated slap (though Oksana lost 2 veneers).
As for "The Bachelor," Gloria says, "Sex and violence are often used to sell and promote shows." Gloria calls the slap "a promotional vehicle."