'Bachelor' Slap: Womack Says NOT Criminal Battery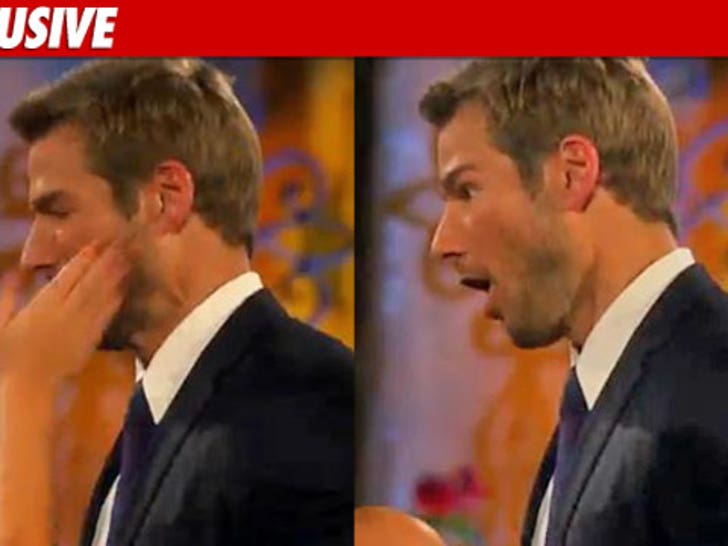 ABC is promoting "The Bachelor" with a slap to the face by a contestant, but the victim tells TMZ he doesn't want her prosecuted.

You probably saw Brad Womack take a slap to the face, when he was greeted by Chantal O'Brien, who glibly told him she was delivering a violent message on behalf of all the scorned women in America.
So if Amber Portwood gets prosecuted for beating on her boyfriend, what's the difference?
Brad tells TMZ, "I think Chantal was just trying to make a statement about my past behavior and make a strong first impression, which she did. "
Brad adds, "I think what Chantal did was a light-hearted gesture which I took as such. I do not condone violence in any relationship, nor would I keep someone around who I felt truly wished to do me harm."
As Brad left the premiere party last night -- he told us the slap was, "very real and very hard." Brad also told us he didn't want Chantal prosecuted because he "deserved" it.