NFL Star Crushes Christian Laettner -- Wins $3.8 Million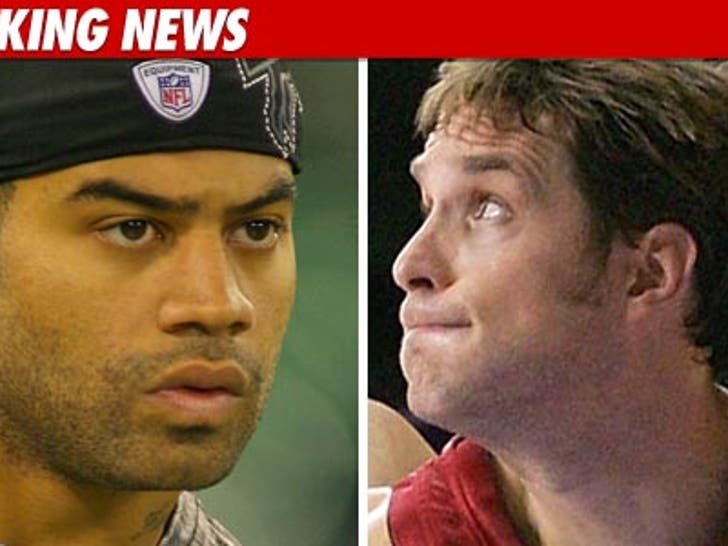 Buffalo Bills linebacker Shawne Merriman chalked up a HUGE victory against ex-NBA star Christian Laettner -- after the original USA "Dream Team" member failed to pay back $3 million he borrowed from the NFL star.
Laettner and his former Duke basketball teammate Brian Davis borrowed the cash back in 2007 to fund a series of real estate ventures -- but according to Merriman, they refused to pay him back.
But a federal judge ruled that Laettner and his partner must not only pay back the original $3 mil -- they also have to fork over $800,000 in interest payments plus they must transfer 10% of the ownership in their real estate holdings to Merriman.
Merriman's lawyers released a statement saying, "Merriman trusted Laettner and Davis to repay the millions they borrowed from him for their businesses. We are pleased that the Federal Court has vindicated Shawne's rights and is compelling Laettner and Davis to fulfill their obligations."