Lohan and TMZ Photog -- He Blew The Hebrew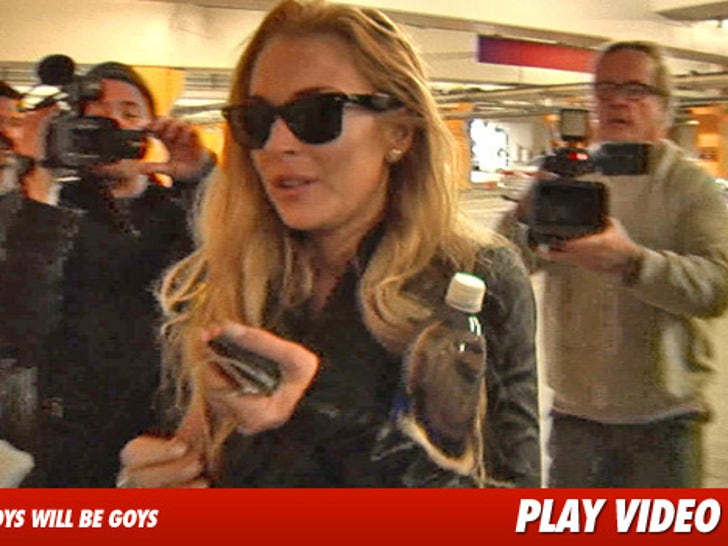 Lindsay Lohan got a hard lesson in bad Hebrew today -- when our gentile photog tried to spit out a question in native Jew tongue ... and totally futzed it up.
As LiLo made her way to an L.A. gym, our guy tried to ask a Passover-inspired question about why she believes her latest stint at rehab is different from all the others -- "Why is this night different from any other night?"
The Hebrew is supposed to sound like this, "Mah Nishtana Halayla Hazeh."
Instead, our guy asked something that sounded like this, "Mnashtaoihaloi."
Lindsay was understandably confused.