'Lost' Winning Mega Millions Numbers PAY OFF
'Lost' Numbers
PAY OFF
in Mega Millions Lottery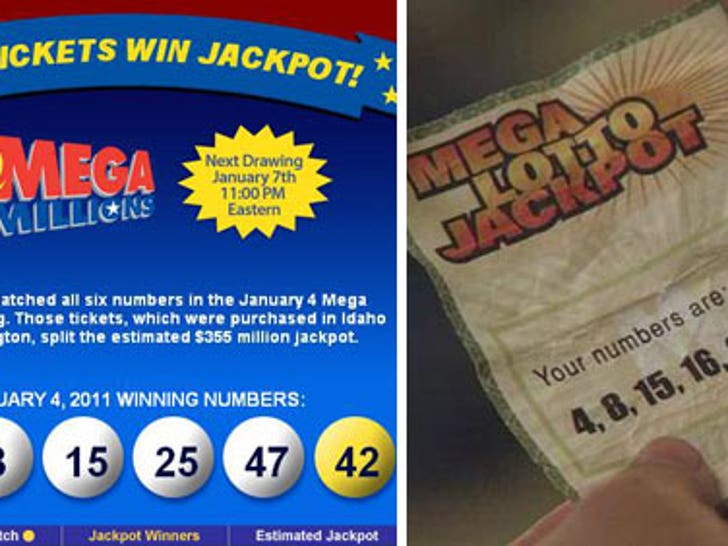 Finally, a purpose for those damn "Lost" numbers -- because if you played the same cursed digits that Hurley used on the show ... you could have walked away with $150 in last night's Mega Millions lottery.
Of course, Hurley's numbers were 4,8,15,16,23 and 42.
The Mega Millions numbers were 4,8,15,25 and 47 ... with 42 being the Mega Ball number.
Last night's jackpot was $355 million. Hurley only won $114 million.
Two people reportedly picked the winning numbers. Hopefully, they won't book air travel to Australia in the near future ... they could end up on a TV show with absolutely zero closure.