Sebastian Bach: Don't Stop Believin' ... in Divorce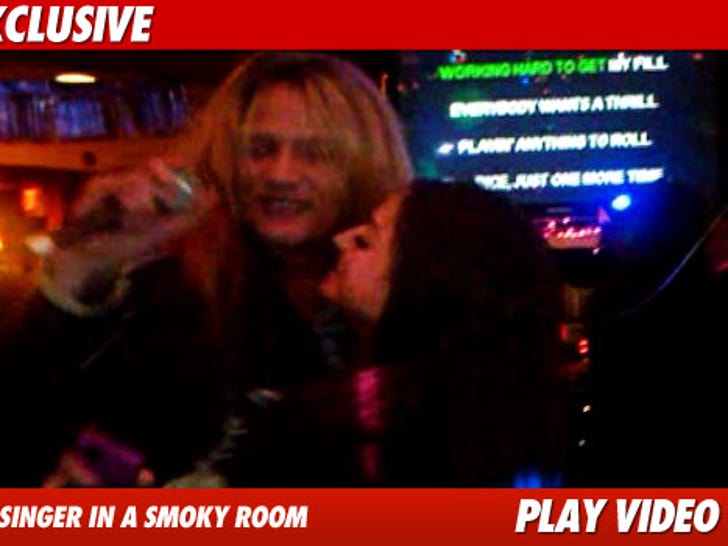 Hours after announcing his divorce, Skid Row singer Sebastian Bach did the only thing you can do in that situation -- get drunk and sing "Don't Stop Believing" ... while some chick tries to suck on your face.
It all went down New Year's Eve at some dive bar in Jersey -- Bach belts out the best rendition of Journey's classic drunk song we've ever heard ... while some random chick tries to land a few sloppy pecks on his royal rock star face.
Some will win, some will lose.