Amber Alert Issued for Ashley Tisdale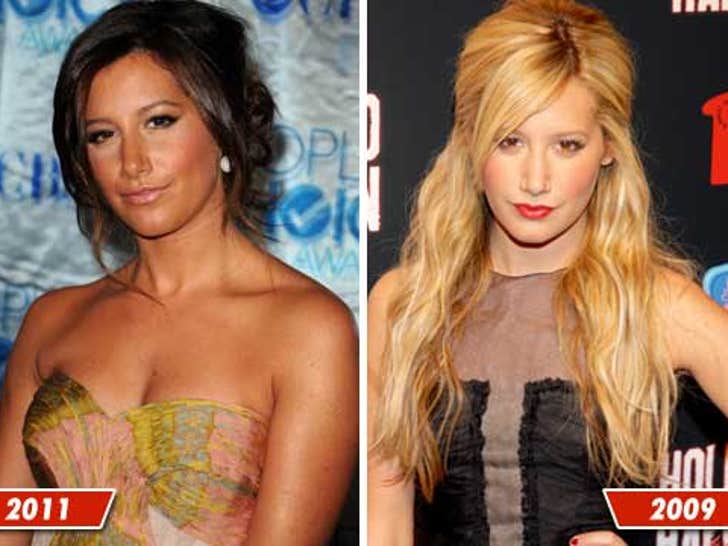 "Hellcats" star Ashley Tisdale is a Hollywood golden girl ... literally.
The former "High School Musical" star showed off her tantastic glow at the People's Choice Awards last night.
Believe it or not, the naturally fair-skinned 25-year-old was born and raised on the Jersey shore.