NFL Tight End Accused of Assaulting Woman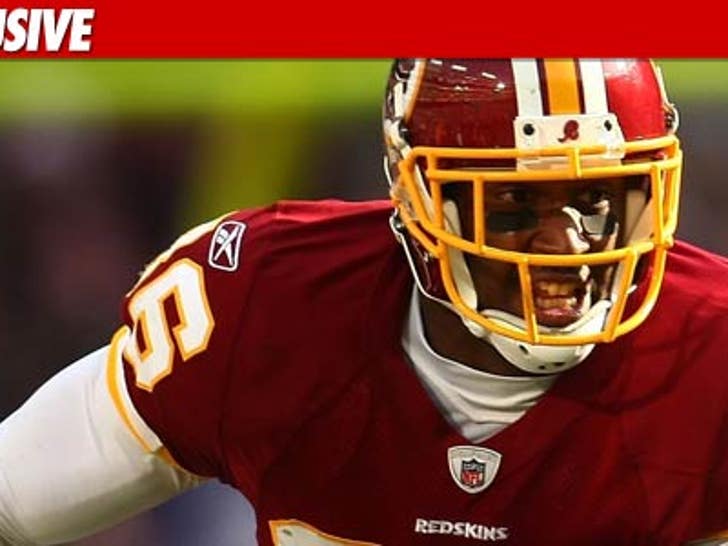 Washington Redskins tight end Fred Davis has been accused of assaulting a woman in a D.C. area nightclub early this morning ... TMZ has learned.
According to law enforcement sources, Davis -- a 2nd round draft pick in 2008 -- was identified as a suspect in a police report filed early this morning ... after an alleged altercation between the NFL player and a female clubgoer.
The woman told police she was hanging out at Josephine nightclub -- when Davis approached her in an "aggressive" manner and grabbed her ... so she threw a drink on him.
A short time later, she claims, Davis retaliated by throwing a drink back on her -- and then striking her in the lip with an object. Sources at the club tell us the woman claimed she was hit with a champagne bottle.
Law enforcement sources tell us the club is equipped with surveillance cameras which captured the confrontation ... and cops will review the footage.
So far, no charges have been filed -- and we're told Davis is expected to speak with cops sometime today to give his side of the story.
Davis' people had no comment.
UPDATE: A Law enforcement official who reviewed the security tape tells us Davis appeared to be reaching for the woman in a calm manner when she threw the first drink in his face.
We're told Davis can be seen approaching the woman a short time later with a plastic bottle -- eventually pouring the contents on the woman and then throwing the bottle at her ... however the woman didn't appear injured.
The video then shows bystanders getting in between Davis and the woman -- and in the commotion, someone elbowed the woman in the mouth ... causing a cut inside of her upper lip.