Lindsay Lohan -- Stimulating the Housing Market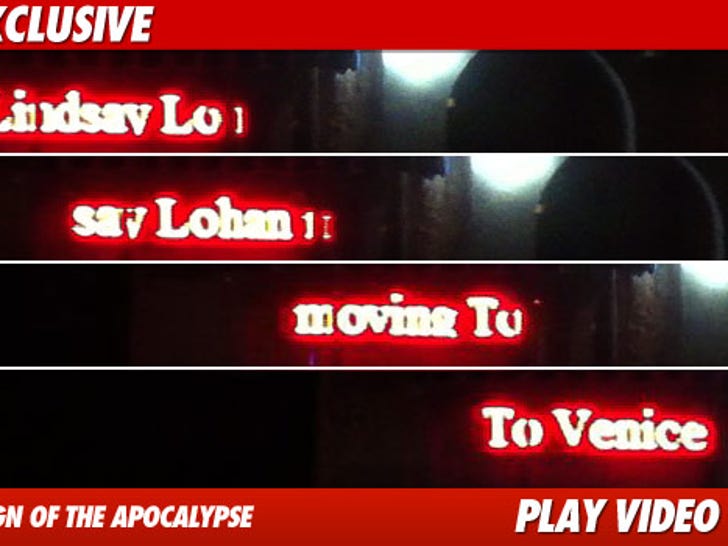 Lindsay Lohan is finally going to solve the real estate problems in Venice, CA ... at least according to one business owner who's pimping out an apartment complex by touting that LiLo's moving in down the street!
A TMZ employee was out in Venice last night -- when he noticed a bright scrolling sign advertising a 1 bedroom place ... featuring the following fun-fact: "Lindsay Lohan moving to Venice 2 blocks from here."
Kinda funny ... unless you're Sam Ronson.