Prisoner's Wife to A&E: Keep My Vagina Out of It!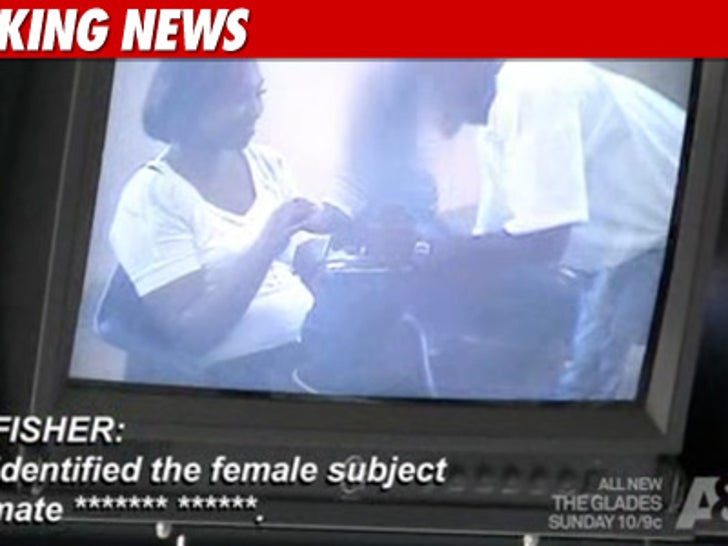 The wife of a prison inmate is suing A&E, claiming the network falsely made it appear that she was smuggling drugs to her husband via her vagina.
Marlorita Battle claims she was minding her own business -- visiting her hubby at the Riverbend State Prison in Tennessee -- when, unbeknownst to her, a crew for the show "The Squad: Prison Police" was secretly filming her.
Though she says nothing untoward happened during her visit, when A&E aired the show, they made her look like a drug smuggler. Specifically, Battle claims the episode featured a member of the prison police squad describing how outsiders smuggle drugs by carrying them inside their body cavities.
Battle says her images were plastered all over the screen as the squad member described how women often hide the drugs in their vaginas. And then Battle is featured walking toward the bathroom, then returning to kiss her husband goodbye. Battle says it was clear ... A&E was suggesting she had passed drugs to her hubby through "oral contact."
Battle is suing A&E, along with Wild Eyes Productions, for $75,000 in compensatory damages and $300,000 in punitive damages, plus profits from the show.