Jermaine Jackson -- Stuck in Africa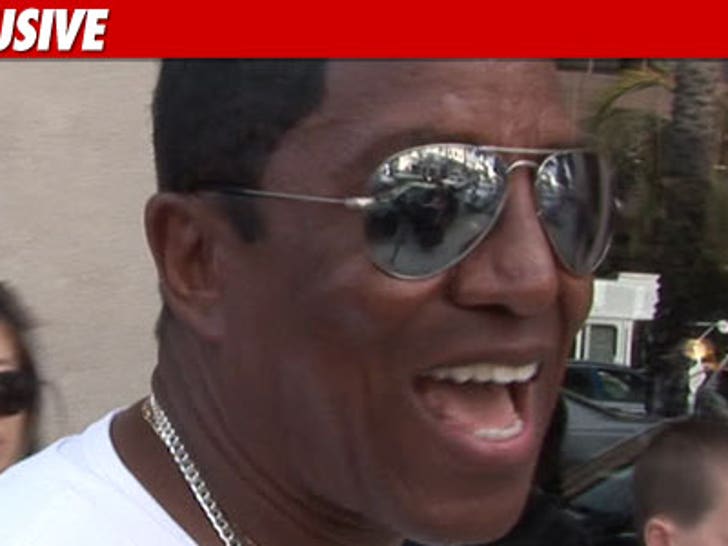 Jermaine Jackson cannot come back to the United States of America ... because he owes a fortune in back child support ... TMZ has learned.
Jermaine is currently in Ouagadougou, Burkina Faso, Africa. We've learned his passport has expired and he can't get a new one, so he's waylaid there.
Here's what we know. In May 2008, Jermaine's baby mama Alejandra got a child support order, requiring him to pay $3,000 a month. Jermaine went into arrears almost immediately and, as of last month, he owed $91,921.
Under California law, when someone owes more than $2,500 a month in child support, the State Department of Child Support Services automatically informs the feds of the delinquency, and the feds then flag the person's passport. Once the passport expires, it will not be renewed until the person becomes current on child support obligations.
Our sources say Jermaine's passport expired during his trip, he can't get a new one and he's stuck overseas.
If Jermaine doesn't clear up the debt, it's unclear if the American Embassy will come to the rescue ... though we're told in these situations the Embassy will often issue temporary papers so the person can return to the U.S.