Tell-All Book At the Root Of Jackson Family War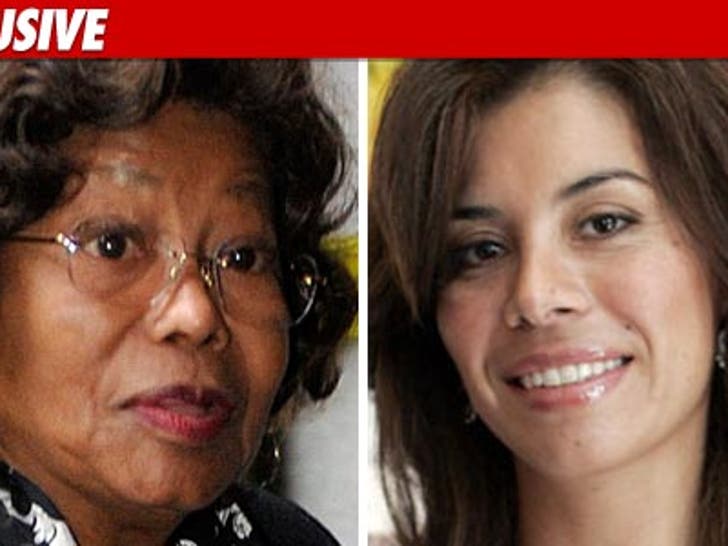 Katherine Jackson's war with Jermaine/Randy's baby mama Alejandra Jackson is all about a tell-all Alejandra is working on ... sources directly connected with the family and the dispute tell TMZ.
We broke the story ... the Michael Jackson Estate has filed legal papers trying to evict Alejandra and her kids, Jaafar, Jermajesty, Donte, Randy Jr. and Genevieve from the family home in Encino, which was owned by MJ and now the Estate.
Now TMZ knows what has lead to this legal showdown.
Katherine and her lawyers asked Alejandra and her kids to leave months ago, following the stun gun incident with Jaafar. Alejandra lawyered up, and the Estate put an offer on the table -- the Estate would give her a condo, but in return she'd have to sign a confidentiality agreement and promise, among other things, not to write a tell-all book.
We've learned Alejandra refused to sign a confidentiality agreement and is in "active negotiations" for a tell-all.
And there's more. We're told Alejandra was demanding money from the MJ Estate.
When Alejandra was in Japan last month with her kids, everyone assumed she was going away for good and Katherine temporarily moved out to remodel the house.
But Alejandra came back, moved back in, and refused to leave, stalling the remodel.
Sources say Katherine's lawyers called the cops last week to forcibly evict Alejandra, but the police said they couldn't do anything without an eviction order ... which is why the Estate is going to court.