Lionel Messi -- Check Out My Giant, Golden Ball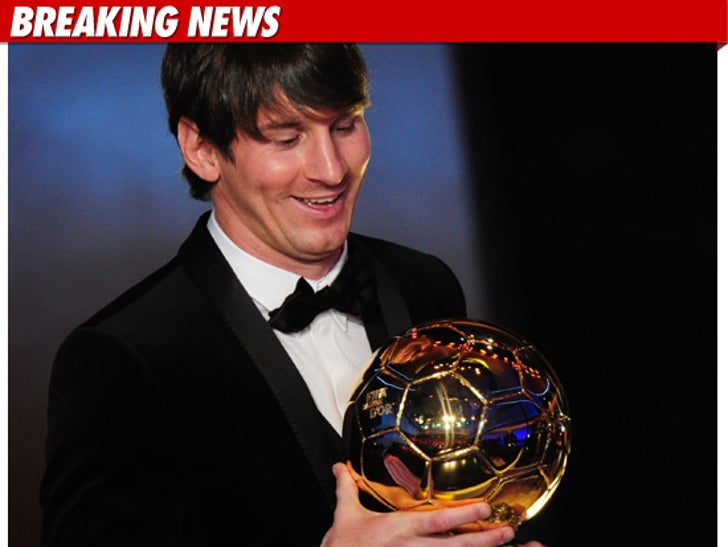 Argentinian soccer superstar Lionel Messi was crowned the best player in the world for the second year running ... and he has the massive golden ball to prove it.
During an award ceremony today in Zurich, Messi took home the first FIFA Ballon d'Or -- a merger of the France Football magazine "European Footballer of the Year" prize and the FIFA World Player of the Year award. Messi also took home both awards last year.
The 23-year-old Argentinian forward racked up an astounding 60 goals last year while playing for both his club team and his country.