'Jersey's' Angelina -- Sued for Taj Mahal Attack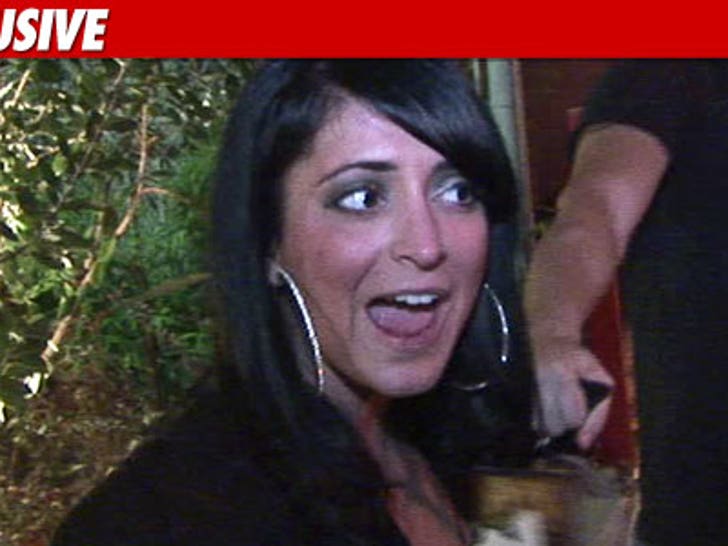 Angelina from "Jersey Shore" has been smacked with a lawsuit over an alleged "violent assault" on a female clubgoer before a Celebrity Boxing match in NJ last month ... and now Trump is also a target.
Melissa Mayne claims she was leaving a nightclub at the Trump Taj Mahal Hotel and Casino back in December, when she crossed paths with Angelina ... who was on her way to box.
In her lawsuit, filed in NJ, Mayne claims Angelina suddenly grabbed her, struck her in the face, threw a glass in her face -- and perhaps worst of all ... snatched her cell phone and threw it across the room.
Mayne is also going after the Trump Taj -- claiming the whole thing went down in front of Trump security guards, who did not intervene or "even attempt to stop" Angelina from laying the beat down.
Mayne is suing for unspecified damages.
Angelina has told us she feels she was "set up" -- adding, "That night I feel I was provoked, taunted, and harassed into a fight."