Betty White -- Early Bird Birthday Special
Betty White
Early Bird Birthday Special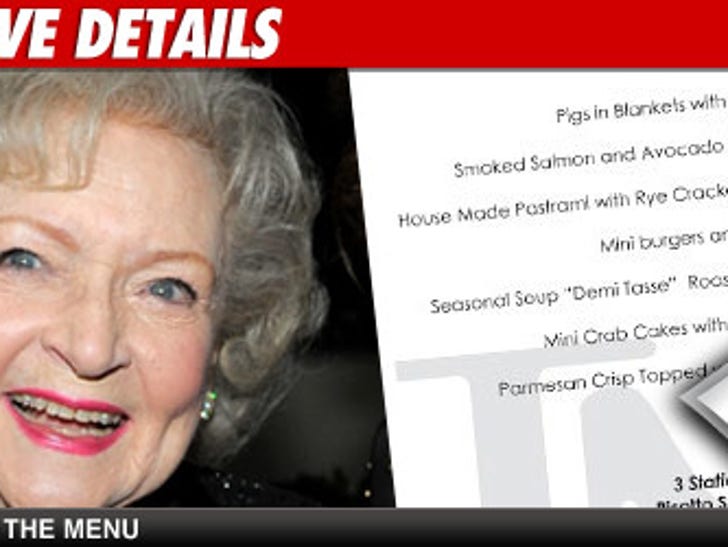 Betty White is celebrating her birthday this week with a raucous birthday party at one of the fanciest restaurants in NYC -- and the whole thing kicks off ... at 6:00 PM. Say goodnight, Gracie!
TV Land and the cast of "Hot in Cleveland" are throwing the soiree in Betty's honor Tuesday night (her actual birthday is Monday) at Le Cirque in Manhattan. TMZ snuck a peak at the menu for the evening -- which includes pigs in a blanket, mini crab cakes, and a shrimp display.
Broiled chicken and Salisbury steak did not make the cut.