Ricky Gervais -- I Will NOT Host the 'Globes' Again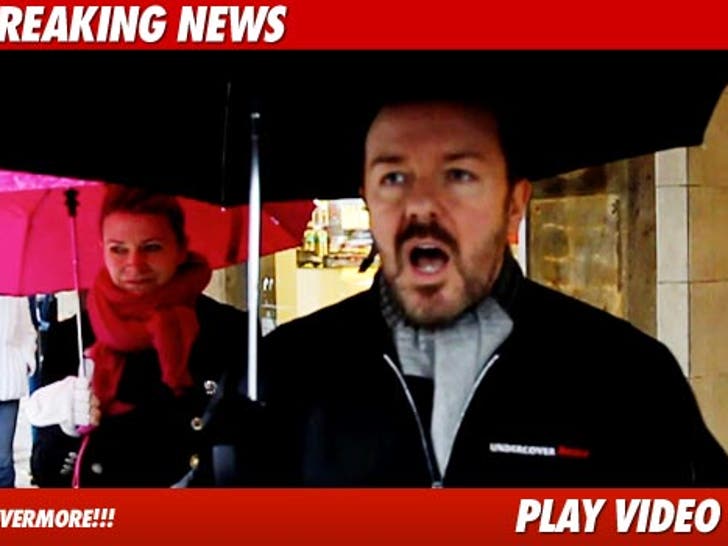 Ricky Gervais doesn't care if he's ever asked back to host the Golden Globes"" ... because he's "not gonna do it again anyway."
A smiling Gervais was weathering the storm in New York this morning -- following his super-controversial statements at the awards show -- when Ricky told us, "I think twice is enough."
After the photog mentioned that Ricky's fellow comics seem to be standing by the performance -- Gervais replied, "Well, it's nice to be loved by your peers ... they stick by you."