MJ 'Moonwalker' Screening No-Go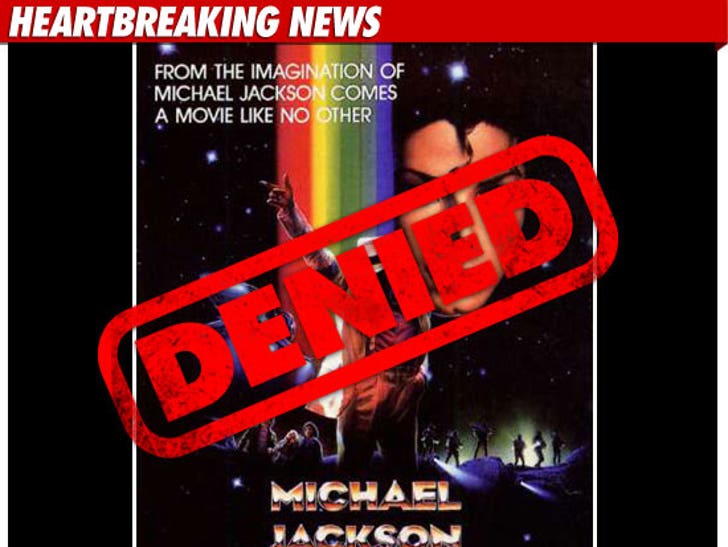 Another crushing blow to Michael Jackson fans ... TMZ has learned the MJ estate has blocked an L.A. movie company from finally screening "Moonwalker" in an American theater.
The ArcLight theater had been on the hunt for a film print of the 1988 cult-classic ... but was having trouble because the film was never officially released in theaters in the U.S.
Now, ArcLight explains ... "We have bad news. It's not available" ... adding, "We contacted the films directors and producers and were finally directed to MJ's estate attorney. They let us know the estate has the rights, but 'have no plans to make... prints available for rent at this time.'"
However, the estate didn't slam the door on the idea of releasing it in the future ... so keep your fingers crossed.