Lindsay Lohan -- Dawn Holland Is Lying for MONEY
Lindsay Lohan
Dawn Holland is
Lying for MONEY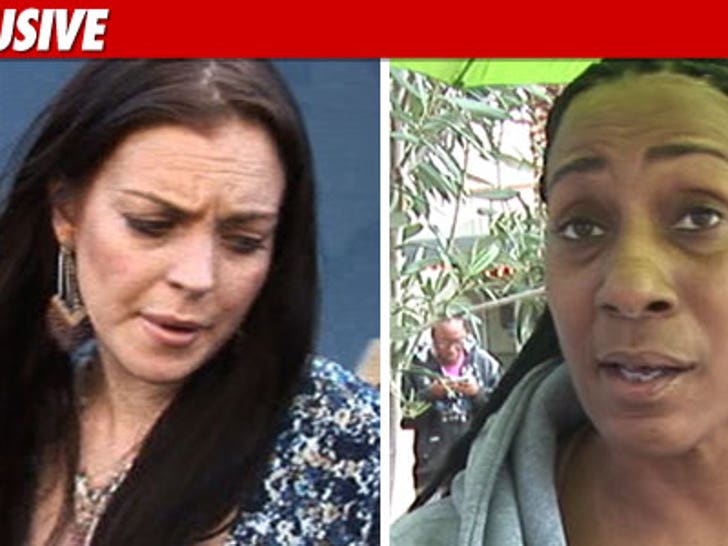 Lindsay Lohan believes fired Betty Ford staffer Dawn Holland is lying and scheming against her in a shameless attempt to exploit the actress for a quick payday ... TMZ has learned.
Sources close to Lindsay tell us ... Lohan was fuming when she learned Dawn picked up a new lawyer -- insisting the move is an "obvious" sign Dawn wants money ... from either a settlement or through a civil suit.
We're told Lindsay is still very confident the D.A. will not press charges against her -- no matter what Dawn decides to do -- because LiLo doesn't believe she did anything wrong.