Schick -- We're Cutting Our Ads from 'Skins'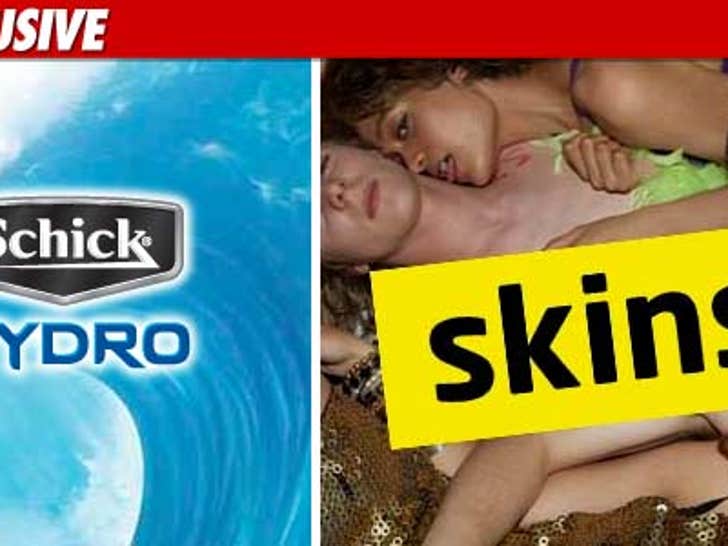 The exodus continues ... Schick has now pulled its commercials from the controversial MTV show, "Skins."
A rep for the company tells TMZ, "After 'Skins' on MTV aired last week, the makers of Schick Hydro decided not to advertise during the program because some of this show's content is not aligned with Schick corporate guidelines."
So that makes Schick, Subway, H&R Block, Taco Bell, Wrigley and GM to pull its ads from the show.
UPDATE: A rep for MTV tells TMZ, "'Skins' has earned the loyalty of fans across the globe for its thoughtful and honest portrayal of teen life today. An internationally acclaimed scripted drama, the show has been honored with a long list of prestigious awards. MTV stands by the US adaptation of 'Skins' and the vision of its creator Bryan Elsley."