Dr. Conrad Murray Pleads Not Guilty in Michael Jackson's Death During Arraignment
Dr. Conrad Murray
Pleads Not Guilty
in MJ Death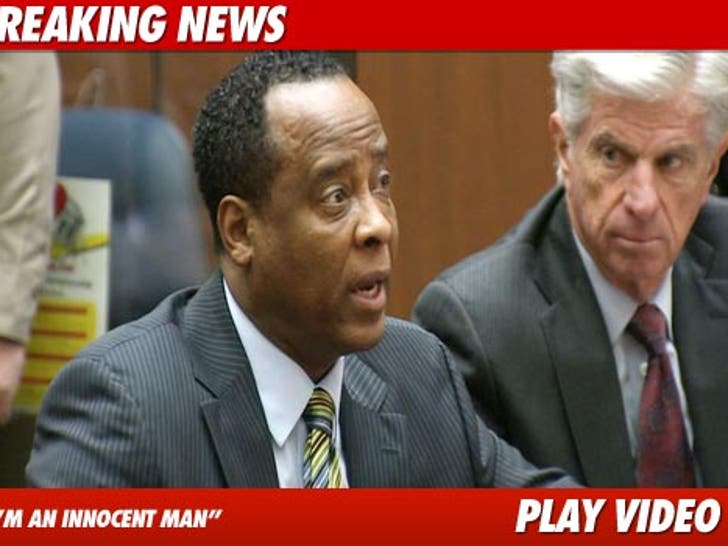 Dr. Conrad Murray just pled not guilty to involuntary manslaughter in the death of Michael Jackson ... telling the judge, "I am an innocent man."
When the judge asked Murray for his plea, he said, "Your Honor, I am an innocent man," adding, "I therefore plead not guilty."
Judge Michael Pastor ruled earlier this month that there is enough evidence to force Murray to stand trial.
Today's brief arraignment is part of the process.
The trial date is set for March 28.
If convicted, Murray faces a maximum of four years in prison.
By the way, we promised you we'd go live with the arraignment, but the technical wizards at KABC TV in Los Angeles couldn't find the right cables to plug in -- they cover L.A. like no one.