Eva Longoria, Tony Parker Divorced in TX
Eva Longoria, Tony Parker
Divorced in TX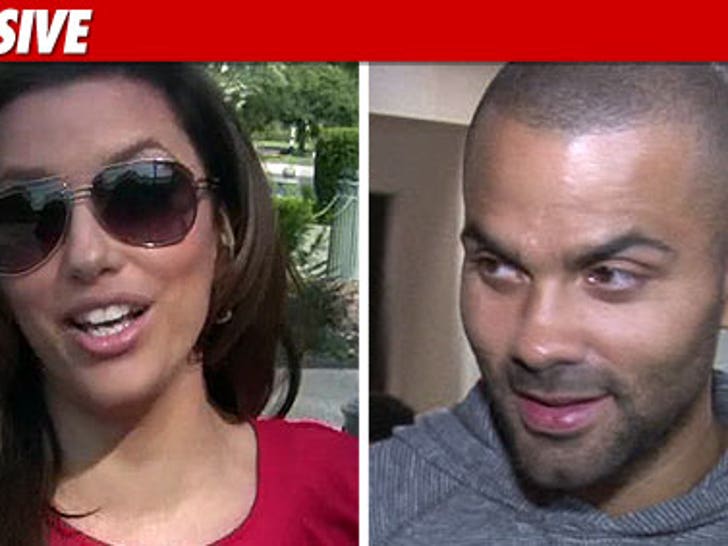 Tony Parker's lawyer slipped into a Texas courthouse Friday with legal papers that officially ended Tony's marriage to Eva Longoria ... TMZ has learned.
And we've learned ... Eva's lawyer quietly filed papers Friday to dismiss the divorce petition she filed in L.A. County Superior Court.
Sources familiar with the case tell TMZ both sides agreed that Texas was the proper place for the divorce because that's where the prenup was signed.
We're told all issues connected with the divorce have been resolved and it was done in a very amicable way.