Packers QB Aaron Rodgers -- Minor 49er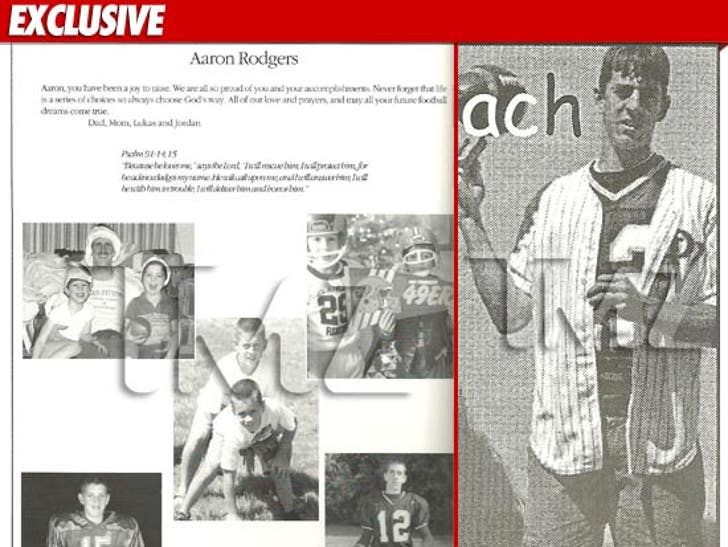 Green Bay Packers QB Aaron Rodgers didn't always have green and gold running through his veins -- some revealing yearbook pics prove he used to be a fan of the San Francisco 49ers!!!
We've obtained photos of Rodgers from his Pleasant Valley HS (Chico, CA) senior yearbook -- where he was naturally voted "Most Athletic" ... and also got one of those embarrassing, yet heartwarming dedication pages from his family.
In one of the photos -- young Aaron is decked out in San Francisco 49er gear and proudly holding up his team pennant.
Fun fact -- SF passed over Aaron Rodgers in the first round of the 2005 NFL draft ... and picked Alex Smith instead. Good choice, San Fran.