Zsa Zsa -- Solid Gold Offer From the Grave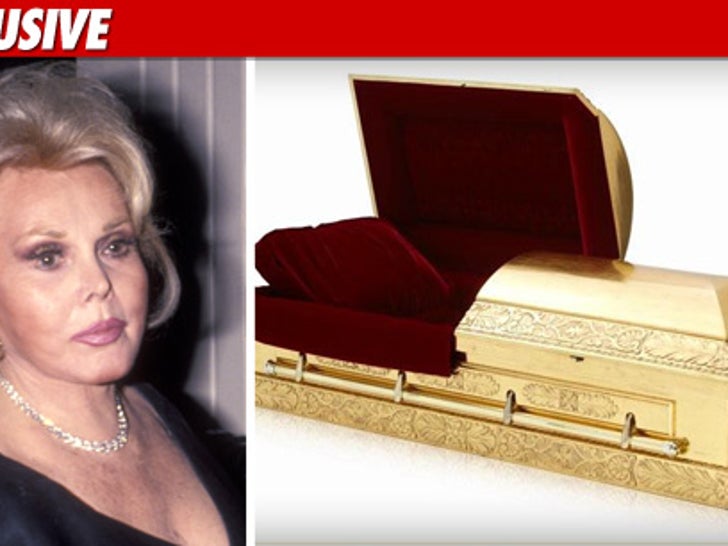 What does Zsa Zsa Gabor get for surviving blood clots and an amputation? A high-end funeral company is sending her a free gold-plated casket -- WORTH $40,000!!!!
TMZ obtained a letter sent from a company called The Golden Casket which was sent to Zsa Zsa last Friday. The letter states, "We would like to honor Zsa Zsa Gabor by providing an exquisite, handcrafted, pure 24k gold casket."
It's unclear if the company knows double Z is not yet casket-ready ... but the letter continues, "We believe Zsa Zsa would want to be forever remembered as she has always been in life -- beautiful, elegant, uncompromising and completely original."
Zsa Zsa's husband, Prince Frederic von Anhalt, tells us he is "going to take the casket and have the gold melted to get a nice ring out of it. These are some f*cking sick people!"