Joe Francis -- Named in Female Battery Investigation
Joe Francis --
Named in
Female Battery Investigation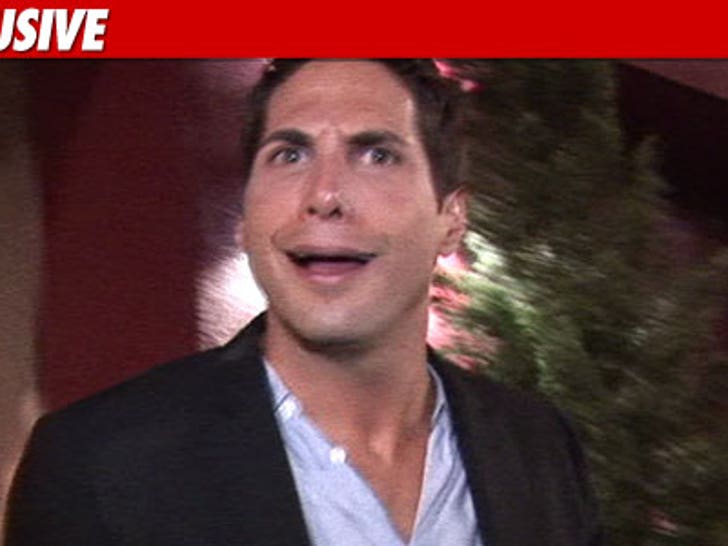 "Girls Gone Wild" honcho Joe Francis is at the center of a police investigation after a woman told cops Joe pushed her to the ground at his L.A. home last week ... TMZ has learned.
Law enforcement sources tell us ... the woman told police she met Joe at a Hollywood night club late Friday night and agreed to go back to his home.
After they got to the pad -- the woman claims the two got into an argument and Joe shoved her to the ground ... causing minor injuries.
The woman left the home, contacted police and filed a report -- naming Francis as her attacker. So far, no charges have been filed.
It's another legal issue for Francis -- just a few days ago, he was indicted for stiffing the Wynn Hotel in Vegas out of millions of dollars in gambling debt.
Joe released a statement to TMZ saying ... "If you haven't noticed by now, I am a huge target for false allegations and accusations like this. My bodyguard, who is a reserve Sheriff, is always present at my house for any after party."
He continues, "The only thing I witnessed last week was a girl being struck by another girl -- who was then subsequently removed by my bodyguard. I have not been contacted by anyone regarding this matter but I am happy to talk to them if contacted."