Charlie Sheen -- Super Bowl In The Porn Theater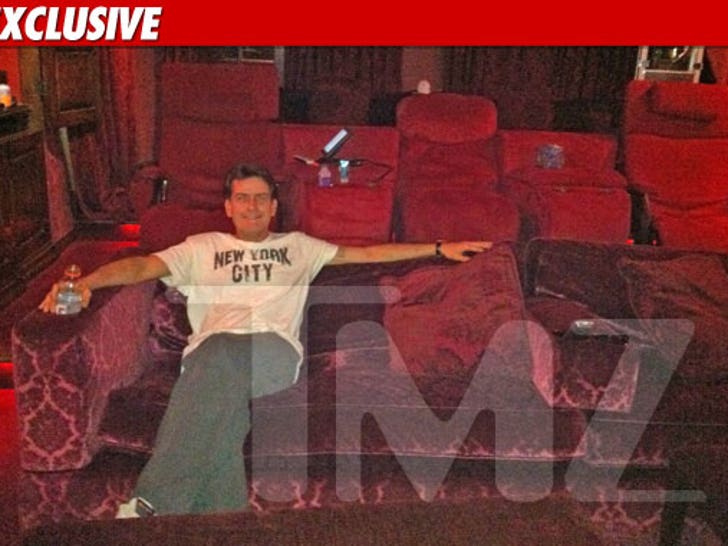 Charlie Sheen watched the big game where he usually watches other big things -- inside the infamous porn room at his L.A. mansion -- except this time, he was stone cold sober.
Sheen took some time out of his super-small, super-private Super Bowl party to pose on one of the red crushed velvet couches in his personal home theater ... sans porn stars.
As for the Gatorade in his right hand -- we're told it WAS NOT a photo prop ... Charlie's been taking his rehab very seriously.