Charlie Sheen -- Super Bowl Party, Minus the Party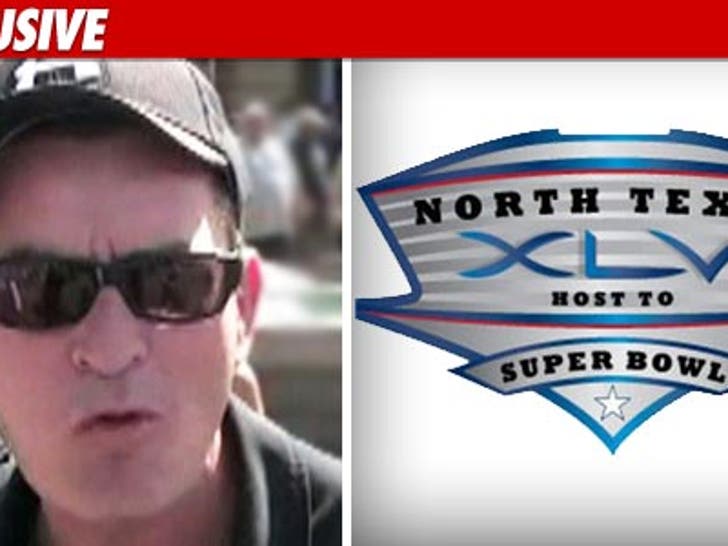 In the pantheon of great parties, a Super Bowl shindig at Charlie Sheen's house would be the most legendary bash imaginable -- but not this year ... TMZ has learned Charlie is playing it low key.
Sources close to the actor tell us there will be no girls, no gambling ... and no booze at the Sheen house this year. We're told Charlie will just hanging with "his team" and watching the game without all the hubbub that usually comes with a Super Bowl party.
And as for rumors there was a party at Sheen's house last night -- we're told it was just the neighbor having a party for his daughter ... and Charlie was actually in bed by 11:00 PM.
Who are you and what have you done with Charlie Sheen?