Michael Moore to Harvey Weinstein: You Screwed Me!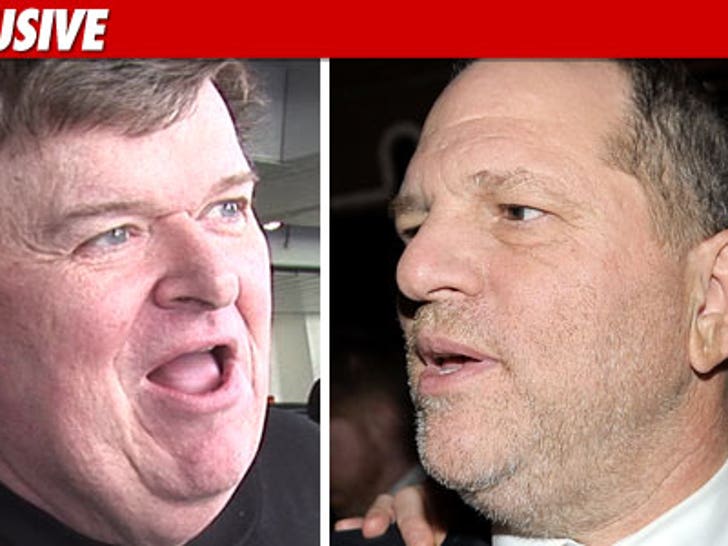 Michael Moore claims movie mogul Harvey Weinstein and brother Robert cheated him out of millions of dollars in profits for the movie, "Fahrenheit 9/11," by secretly diverting profits ... even using Michael's money to fly one of the Weinstein bros. to Europe by private jet.
In a lawsuit filed today in L.A. County Superior Court and obtained by TMZ, Moore's company, Westside Productions, claims Moore had a deal with the Weinsteins' company -- The Fellowship Adventure Group -- to split profits 50/50 for the flick.
In legal docs filed by Moore's celebrity lawyer, Larry Stein, he alleges the Weinsteins used "bogus accounting methods to hide the true amounts due Westside." Moore also claims the Weinsteins secretly diverted a fortune in profits to themselves.
"Fahrenheit 9/11" is the top-grossing documentary of all time, pulling in $222 million worldwide.
The lawsuit seeks in excess of $2.7 million.
UPDATE: Weinstein's lawyer, Bert Fields, tells TMZ, "Michael Moore has been paid over $20 million on this film. Under the contract he's not entitled to another dime. His claims are baloney and the timing is very suspicious."