Shia LaBeouf Had Been Looking for a Bar Fight
Shia LaBeouf
Had Been Looking
For a Bar Fight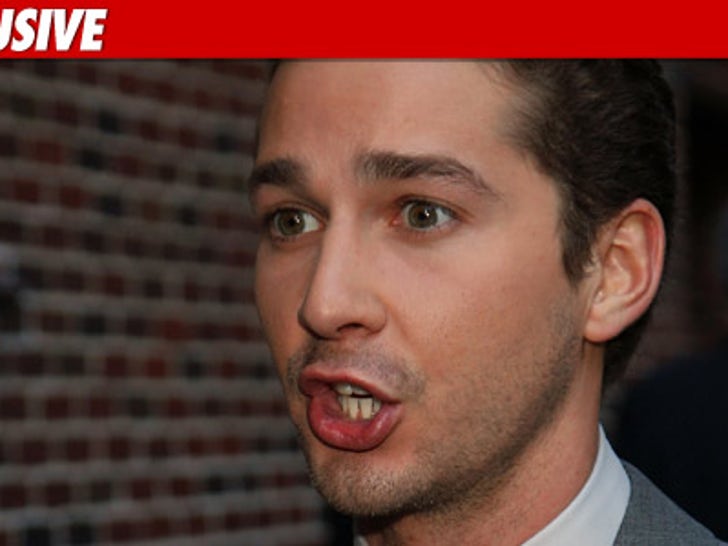 Shia LaBeouf has been a constant irritation at an L.A. sports bar recently -- with patrons complaining about his drunken, violent behavior ... even before a fight left him in handcuffs this weekend.
TMZ spoke with sources connected to Mad Bull's Tavern in Sherman Oaks, CA -- who tell us, the actor has been hanging around a lot lately ... but, "Every time Shia comes to the bar, he's a problem and it's starting to get old."
We're told Shia was the instigator in another testosterone-fueled incident just a few weeks ago -- in which bar staff had to break up close to 15 people before an intense pushing match turned into an all-out brawl.
As for Shia's fight this weekend, Mad Bull's owner Richard Disisto tells us, "The boys were out drinking, boys had too much to drink, one guy comments to the other and the next thing you know someone gets punched. Whattya gonna do? It happens."
As we previously reported, cops arrived to the scene and put Shia in handcuffs -- but he was never arrested.