TMZ Live -- Bill O'Reilly Spills It!!!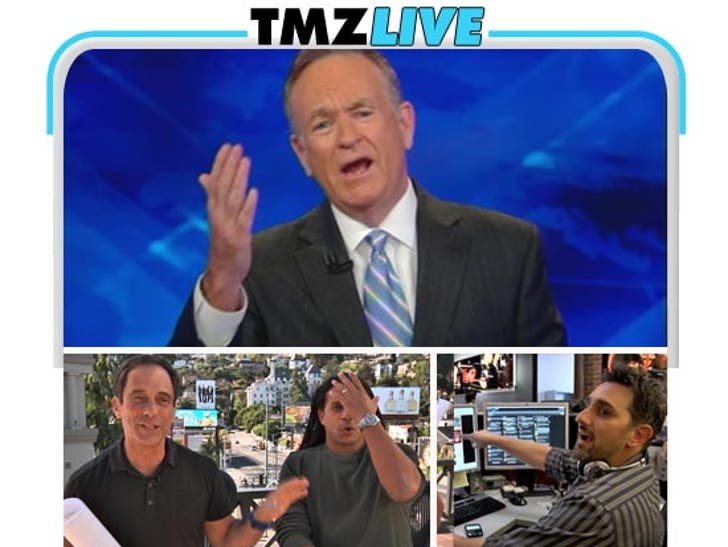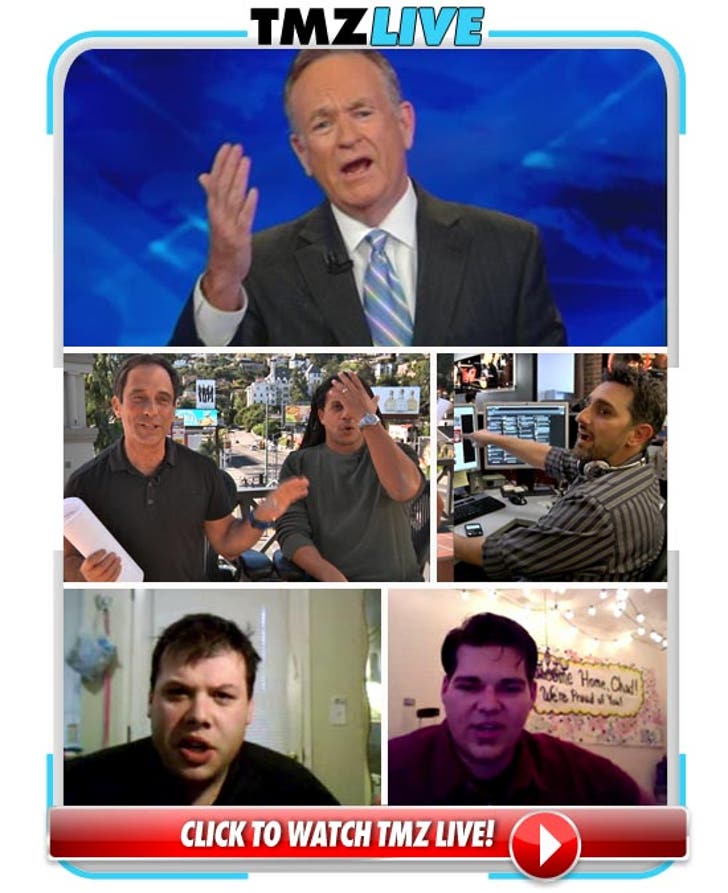 (1:00) Christina Aguilera screwed up the National Anthem ... big time.
(3:50) Who'd they rather represent: Lindsay, Charlie, Mel, or Shia?
(5:15) Will Lindsay's criminal record come back to haunt her?
(5:50) Chris asks a question over Skype ... and it's about the Lindsay theft case.
(8:00) Carl Lewis' national anthem -- the worst ever?
(9:30) Twitter lightning round!
(17:45) Bill O'Reilly joins in!!! And he breaks down his live interview with President Barack Obama.
(18:40) Bill gives us behind the scenes details about the interview, as well as the moments leading up to the live broadcast.
(20:00) Did Bill ask Barack everything he wanted to?
(21:20) Why didn't Bill go to Barack's Super Bowl party?
(21:30) Topic change ... Bill and Harvey talk about John Wilkes Booth conspiracy theories.
(24:00) What was the coolest thing Bill saw at the White House?
(25:30) Chad asks a question over Skype.
(29:10) Frank tries to show everyone how to download the TMZ podcast ... and then his computer crashes.