Charlie's Porn Star -- Sugar Daddy Matchmaker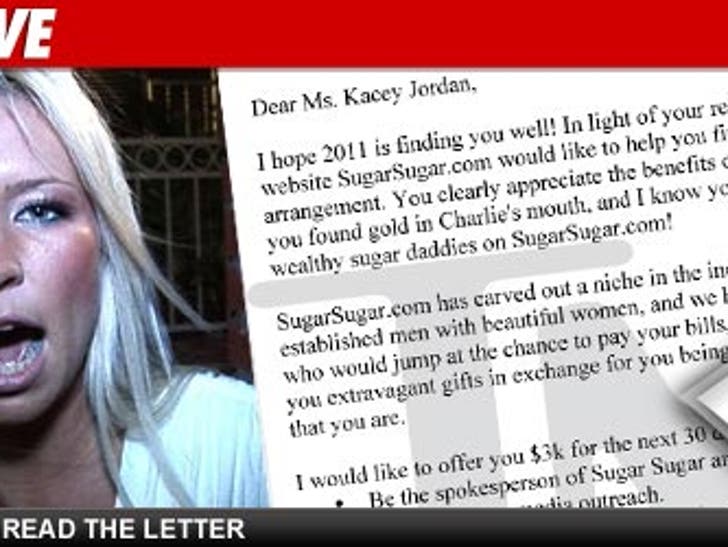 The porn star who got paid $30k to party with Charlie Sheen has decided to share her financial expertise with the world -- taking a gig as a spokesperson for a "sugar daddy" dating website!!!
TMZ has learned Kacey Jordan has accepted an offer from SugarSugar.com -- a site that helps women "find gold in the deep pockets of the wealthy sugar daddies."
Jordan will make a cool $3,000 for 30 days of work -- work that includes sending out at least 5 tweets about the website and filling out a profile.
Nice work if you can get it ...