Sofia Vergara's BF Blames L.A. City for Horrific Crash
Sofia Vergara's BF
Blames L.A. City
for Horrific Crash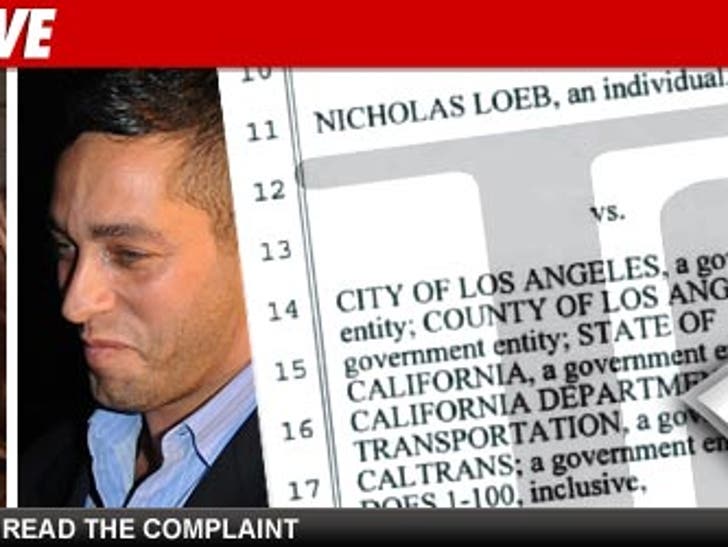 Sofia Vergara's boyfriend claims the brutal car crash that nearly killed him -- and left him with several gruesome injuries -- only happened because the City of L.A. failed to properly maintain the road ... this according to a new lawsuit obtained by TMZ.
Nick Loeb wants more than $50,000 from the city -- claiming he was driving on a steep and winding road in Bel Air on August 23, 2010 ... when his car tumbled off a steep embankment.
Loeb suffered a severely broken leg, a fractured pelvis and a deep gash across his chest.
In the lawsuit, filed in L.A. County Superior Court, Loeb claims the road he was driving on was a "concealed trap" -- because there were no signs warning of blind turns and the city never installed the proper safety precautions that would help prevent a vehicle from falling off an embankment -- aka, there was no guard rail.
Loeb claims the city has a legal obligation to keep the roads safe -- and he insists they failed in their duty.