TMZ's Perfect Proposal Picture Contest ... Yes!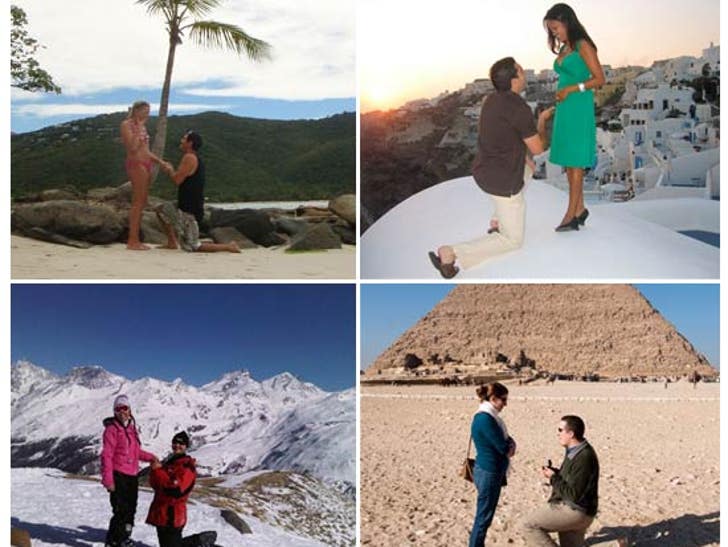 The proposal pictures poured into the TMZ newsroom for our Second Annual Perfect Proposal Contest and one thing is for sure ... love is in the air!
Be sure to check back on Monday (Valentine's Day) to vote for which perfect proposal should score the $250 prize and some great gifts from TMZ!