Lindsay's Lawyer: Grand Theft, My A**!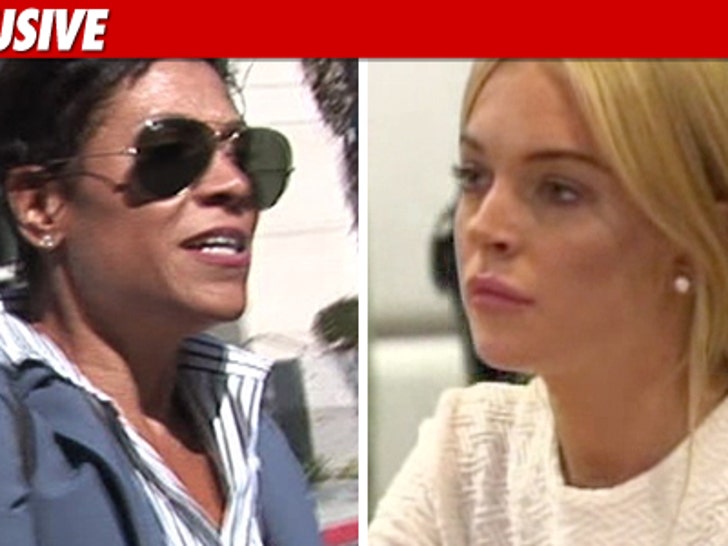 Lindsay Lohan's lawyer says her client is innocent -- but that aside, the necklace in question isn't valuable enough to trigger a felony grand theft charge.
Shawn Holley (no longer Shawn Chapman Holley) tells TMZ, "We intend to challenge the prosecution's case because the truth is, Ms. Lohan didn't steal anything. But even if she had, it seems to me that the appropriate charge, based on the fair market value of the goods, should have been petty theft and not grand theft."
TMZ broke the story ... various Los Angeles jewelers believe the necklace Lindsay allegedly stole isn't worth nearly the $2,500 Kamofie & Company was asking. Under California law, the item in question must have a "fair market value" of more than $950 to constitute grand theft. The jewelers we spoke with said the fair market value ranged between $800 and $1,000. If the value is $950 or less, it would be petty theft, a misdemeanor punishable by six months in jail, rather than one year in prison.
There have been countless cases in which people charged with grand theft successfully defended themselves by asserting that prosecutors overinflated the fair market value of the item that was allegedly stolen.
As Holley put it, "A $5 lump of coal with a $2,500 price tag is still a $5 lump of coal."