Charlie Sheen TRASHES 'Men' Execs on Live Radio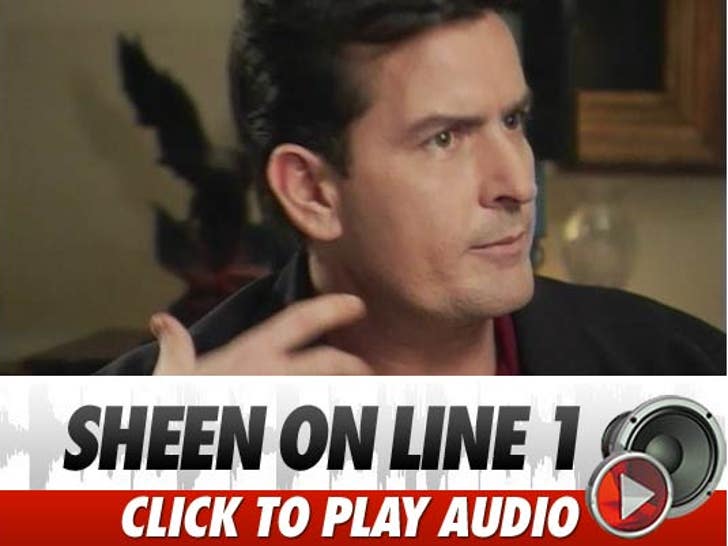 Charlie Sheen blasted the people behind "Two and a Half Men" on a live radio interview today -- claiming THEY are to blame for the current stoppage in production ... because HE'S ready to work!
A raspy -sounding Charlie called in to "The Dan Patrick Show" this morning and explained he lost his voice because he tried to go back to work ... and was yelling and banging on the stage door ... but nobody was there.
Sheen explained, "[The execs] said 'You get ready and we'll get ready' ... and I got ready and went back and nobody was there ... I don't know what to tell ya."
He added, "I'm here and I'm ready. They're not. Bring it."
In fact, sources connected to the show tell TMZ the plan is for Charlie to get better -- which is why the show went on hiatus in the first place -- and then production will resume on Feb. 28.
Check out the rest of the interview here.