Charlie's Porn Pal Kacey Jordan Sends Text -- 'I'm Pregnant!"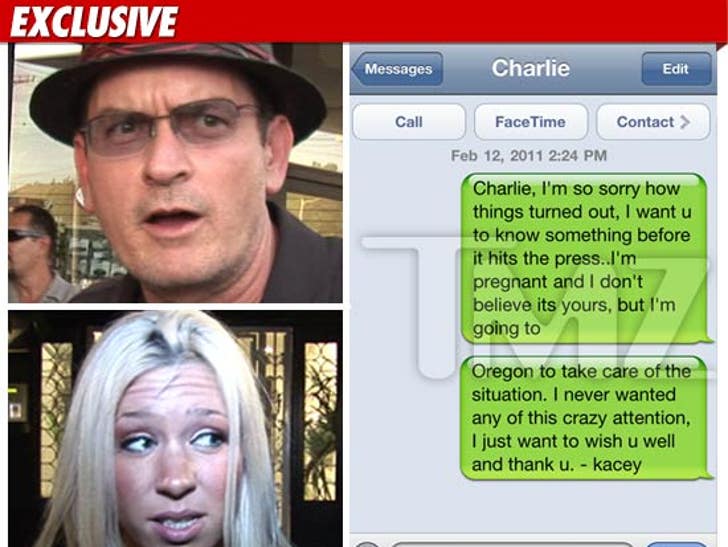 Charlie Sheen got one of those text messages from his porn star friend Kacey Jordan ... saying she's pregnant -- luckily for Charlie the message also said she doesn't think it's his.
TMZ obtained the text message Kacey sent Charlie yesterday afternoon (see above). After dropping the bomb -- which must've floored Charlie -- Kacey continued, "I don't believe it's yours, but I'm going to Oregon to take care of the situation."
As for why Kacey thinks Charlie is in the clear ... he used protection, but Kacey says both of them were so out of it she's not sure if it did the trick.
According to our sources, Kacey plans to terminate the pregnancy in the next few days.
We're told Kacey never heard back from Charlie. He probably hasn't picked up his jaw off the ground yet.